I am a sucker for Disney/Pixar movies. I watched
Up
, probably more than five times, watched
Finding Nemo
and
Monsters, Inc
. probably more than ten times, and I watched
Toy Story
(1, 2, and 3) so many times I lost count. Well... You get the picture.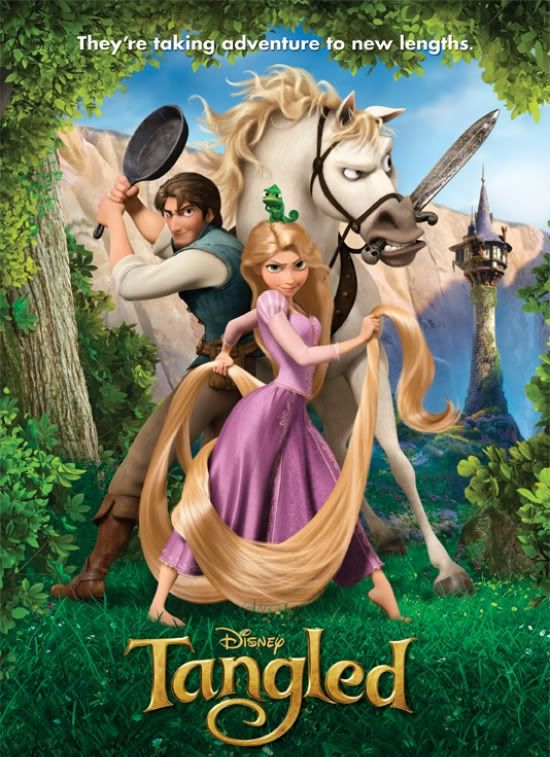 I watched
Tangled
recently for the fifth time and I'm still in love with this film. If you didn't know already,
Tangled
is Disney's version of Rapunzel. In this version, Rapunzel was kidnapped as a baby by a wicked "old" woman and forced to live in a tower and never leave. Flynn Ryder, the most wanted thief, hides out in the tower only to be knocked unconscious by a really long haired girl with a frying pan. The tiara he stole is hidden and Rapunzel offers him a deal. He'll get the crown back if he takes her to the "floating lights" and thus their adventure begins.
If you're unfamiliar about the story of Rapunzel, it's basically about a girl with long hair who lives in a tower. She is held captive by a woman who yells, "Rapunzel, Rapunzel, let down your hair" and then Rapunzel pulls her up to the tower. A prince falls in love with her and sees how the old woman has gained access into the tower. I have read other versions of the German fairytale. In one, the prince impregnates Rapunzel on that one visit. The old lady finds out, cuts Rapunzel's hair and kicks her out the tower. Prince comes back, is tricked, pushed out the tower, and blinded by the thorns below. Rapunzel gives birth to twins and she and the Prince eventually find each other months later. Of course Disney went a different direction.
If you're into Disney princesses, singing and dancing, or happily ever afters, then this is the film you need to watch!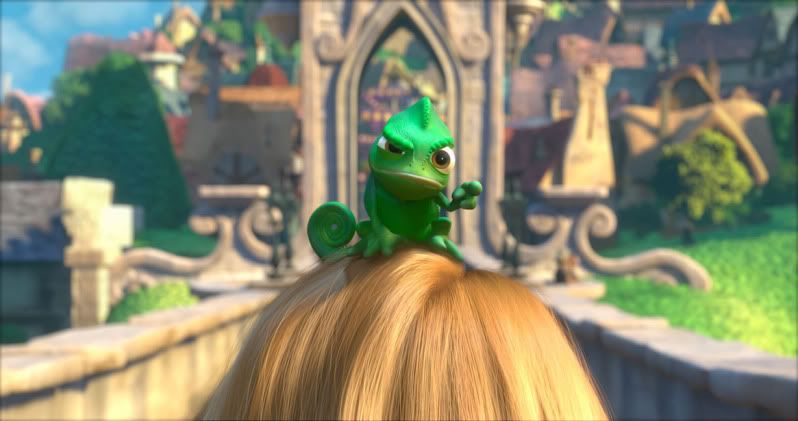 Pascal is making you watch Tangled!